Web Design


Powered by WEB4ME LTD



Have you thought about how you are going to PROMOTE your business? OneTelco provides professional Websites, Explainer Video's, HD Video's, 3D & associated projects, all delivered in the highest quality in order to enhance your ONLINE BUSINESS identity. These services enable you to promote yourself more effectively – which will in turn improve your sales and add to your bottom line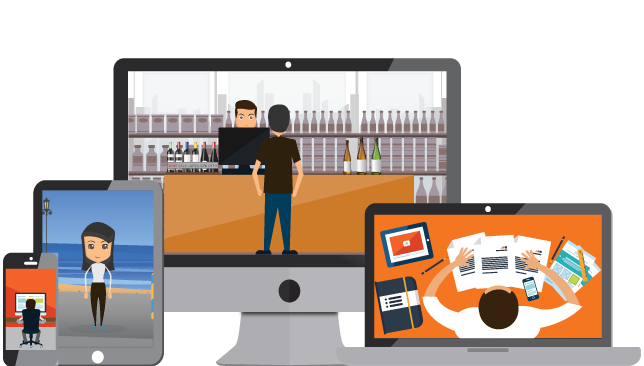 SME, CMS, E-commerce & Magento Website packages customised to suit YOU
FREE Quote and Consultation

No Hidden Charges

Highly Responsive Design

Affordable Packages

FREE Hosting
As part of the evaluation process, we provide free quotes that are based on information that we obtain during our "Initial Consultation".

Here we examine the current status & aspirations of a client & ascertain the skills & tools REQUIRED to meet the client's objectives.
The "Initial Consultation" process itself can take up to 90 minutes, but once completed, we then have a very clear outline of the project that we are about to undertake.
So in fact, spending a little extra time at this stage, means that we don't have to keep coming back every 5 minutes for approvals & DETAILS that should have been covered off in the first place.
along the journey.
When we looked around at our competitors during our MARKET research, it was really hard to try & evaluate who was supplying what.
There seemed to be more catches than an Indian cricket match & more hidden charges than a bank! It was at this due diligence stage that OneTelco decided to just be straight up & include more features & items in our packages.
By doing this, we are giving the clients reassurance that we are not hiding behind any smoking MIRRORS, and are charging a fair price for a service that has "more bang for its buck".
All of our charges are laid out on the table for the clients consideration at all times & we are proud to say that we are always very transparent with our services & offers.
Having a highly responsive design is NOT worth an extra $1500, that's why
WE DO NOT CHARGE YOU EXTRA
for this feature.
We believe that the ability of a website to be easily read in all areas & navigated without FUSS should be standard feature nowadays.
As technology advances very fast, we become accustomed to demanding the ease of readability & better functionality of websites. Alternatively, you run the risk of a visitor becoming bored or frustrated on your website.
The ability to extract information or be informed easily is mandatory nowadays, so our responsive design is yet another "Value Add" we offer as standard in our PACKAGES. 
OneTelco website packages are created with the customers needs in mind at all times.
We customise the website to
exceed your expectations.
Our market research is continuous & we currently charge around 30 % to 50 % of a comparable quality website with similar turnaround times.
 
It is common for our clients to be delighted with the result & with our overall productivity. Web4me also contributes regular charity donation's which support the community.
The first year hosting is on US! That's right,
we will provide you with a first class
hosting service absolutely free,
this APPLIES to ALL of our WEB packages.

Just about everyone else charges extra for this, sort of like a wounded bull actually! We have asked the clients what they want, and this was one of the top requests!
There are no catches at all, come on board with us & we will prove our worth and support along the journey.